Field Day be held worldwide June 25-26, 2022 on the air! Locally, HVARC will participate in activities at TBD.
Along with HVARC (Hidden Valleys Amateur Radio Club - Platteville WI), experience portable Ham Radio operations at a wonderful park! Belmont Mound State Park K-1438, Saturday April 30th 2022 from 12-4pm. All Hams and Non-Hams welcome to attend and or operate. Work HF, a pileup, and maybe some DX! POTA is one of the hottest activities to hit the hobby in recent years. No State Park sticker necessary! Restrooms on premises. Setting up right next to the parking lot.
Come visit us on Saturday-Sunday!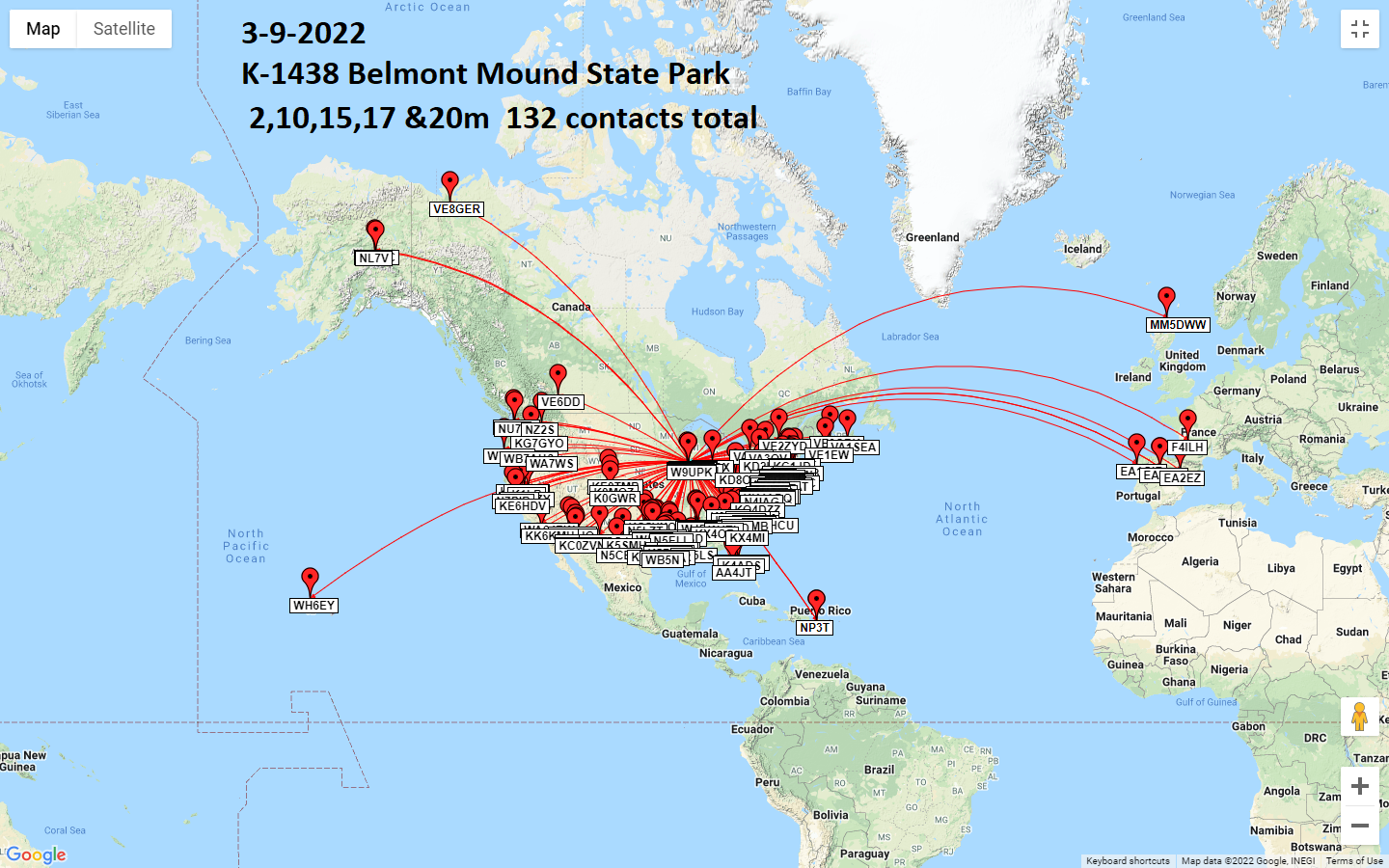 Here's the number of contacts one of our members made from Belmont Mound last month!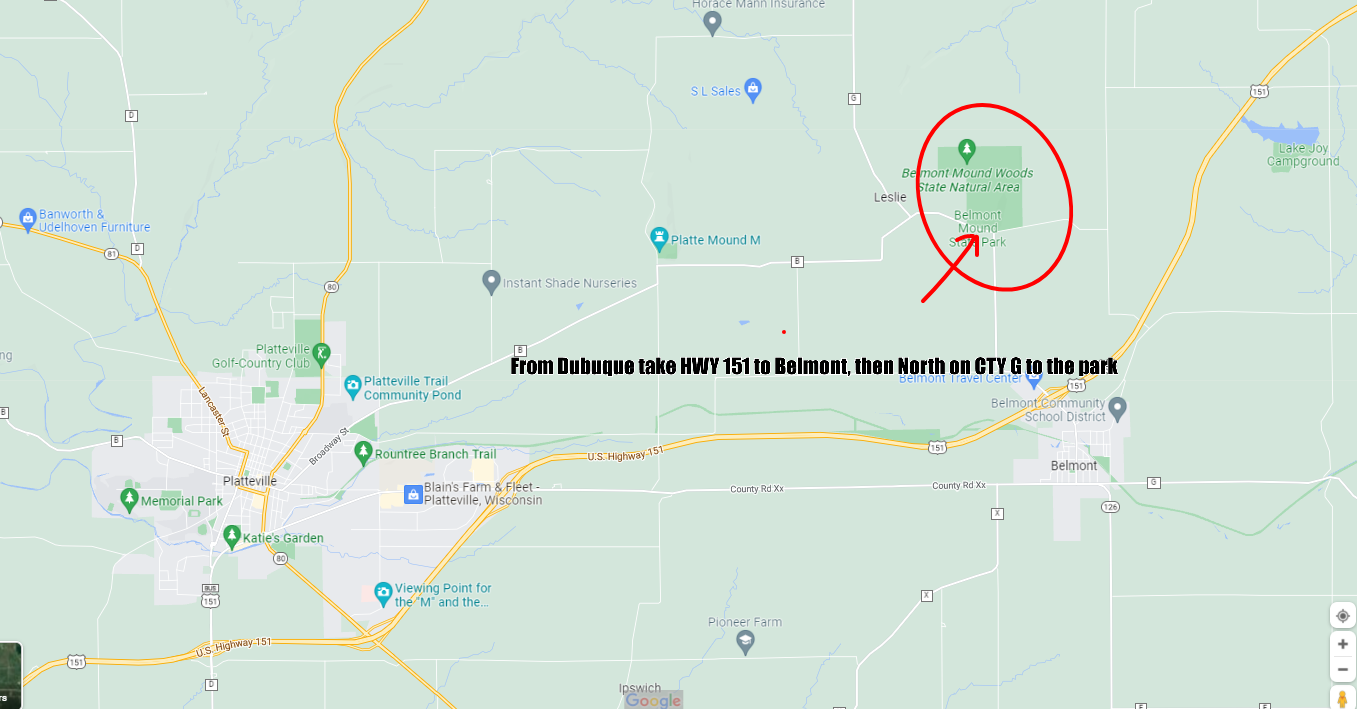 Belmont Mound State Park with Platteville and Belmont nearby.